Description of Vinho Verde's Region
It is one of the most original and distinctive regions of Portugal, marked by an extreme Atlantic influence, in a green and humid landscape, with cool temperatures and abundant rainfall.
It is the largest denomination in Portugal, with an area of around 24,000 hectares, occupying an immense area throughout the north-west of continental Portugal, with ownership spread over thousands of small plots, sometimes little larger than small backyards.
It is located in the extreme north of continental Portugal, bounded to the north by the Minho river, stretching along the Atlantic coast as far as the city of Porto and to the south as far as the banks of the Vouga river.
The vineyards are concentrated along the valleys of the main rivers. The soils are homogeneous and mostly granite, fertile to very fertile, with high acidity.
The denomination is divided into nine distinct sub-regions, Monção e Melgaço, Lima, Basto, Cávado, Ave, Amarante, Baião, Sousa and Paiva. Monção e Melgaço are the most singular of the sub-regions, the only one protected from the direct Atlantic influence, with a maritime and continental climate, producing fuller-bodied wines with higher alcohol content.
Photo Gallery of Vinho Verde's Wine Region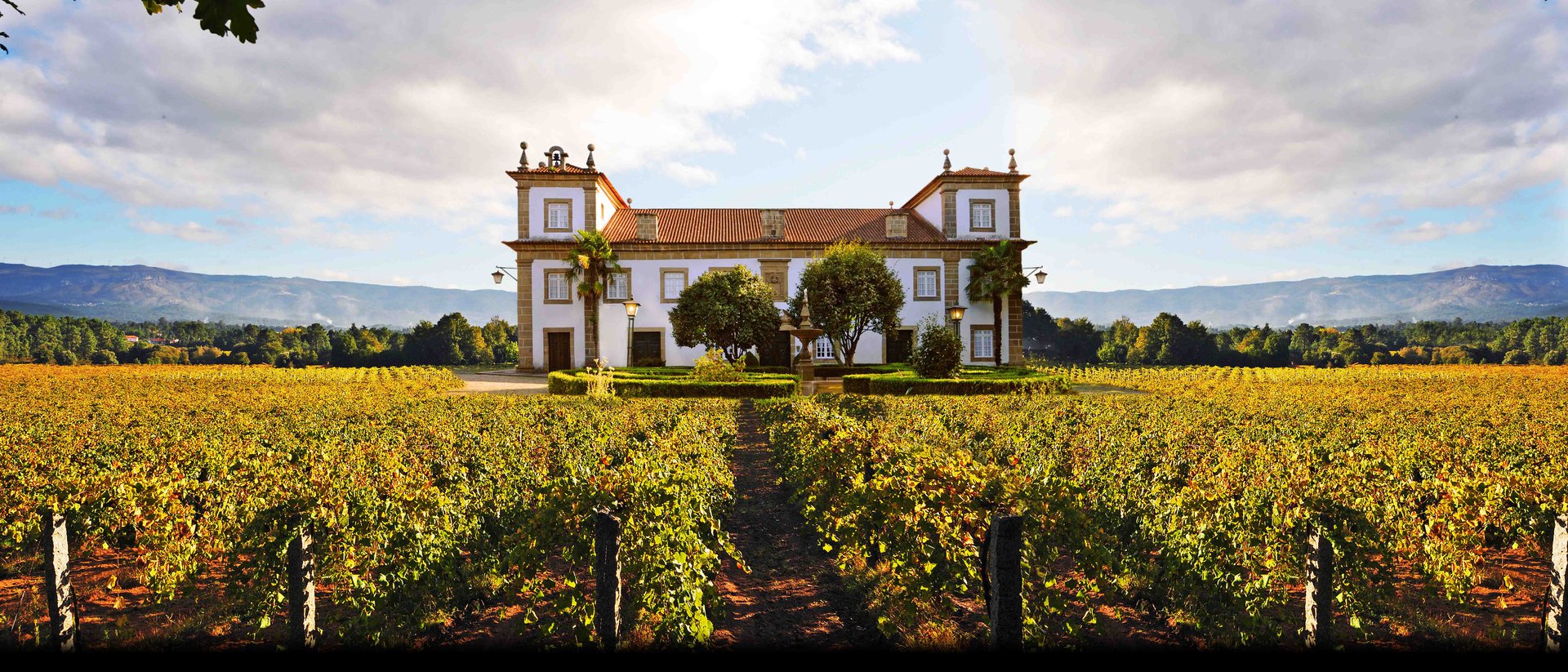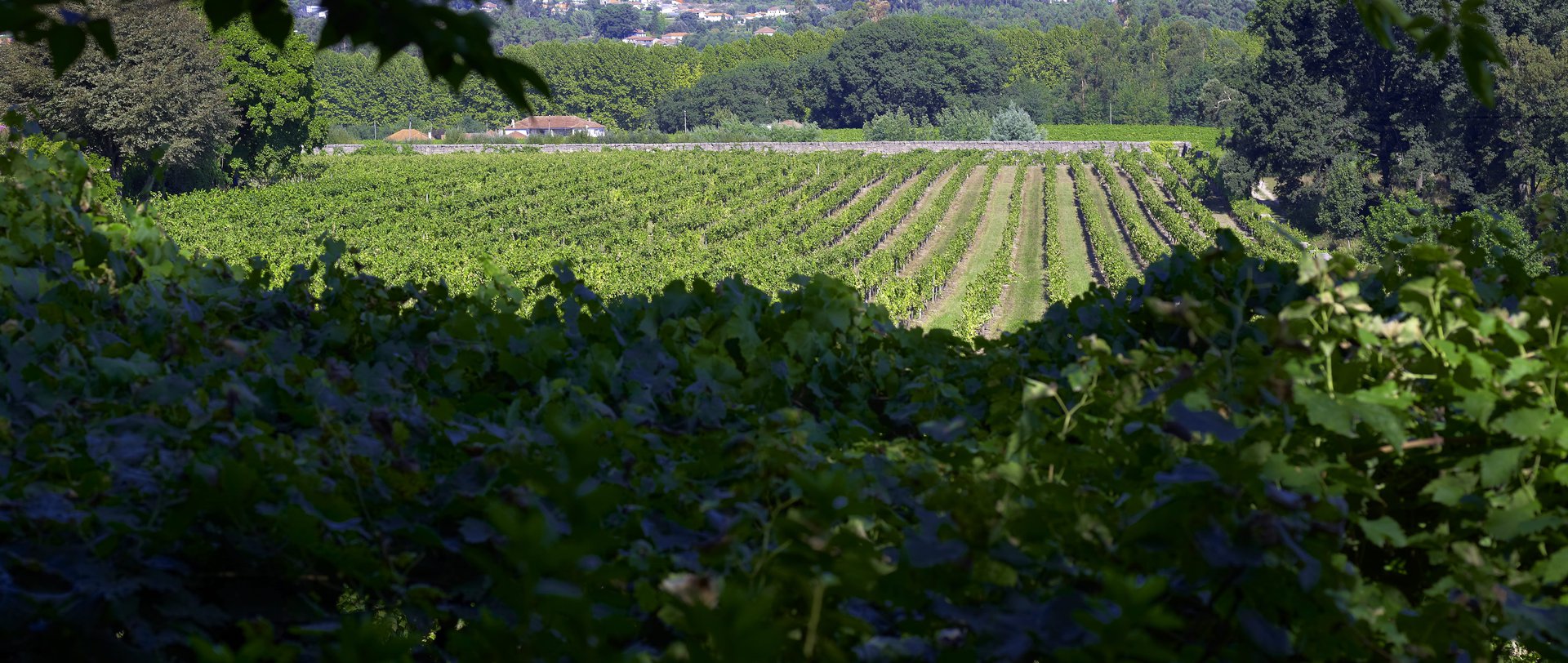 Vinho Verde is characterised by unusual vineyard management techniques, from the unique "enforcado vine" layout, with vines intertwined in the trees, to the pergola system, also known as "latada", passing through the "cruzeta", to the nowadays more usual simple cordon system.

The dominant white grape varieties are Alvarinho, Arinto (locally known as Pedernã), Avesso, Azal, Loureiro and Trajadura, while the red varieties are Borraçal, Brancelho, Espadeiro and Vinhão.

White wines are particularly aromatic, clear and refreshing. Since 1999, the region has also produced sparkling wines, announcing itself as one of the most promising places for quality sparkling wines.
Culture
Some say that the designation "Verde"(green) is due to the acidity and freshness characteristic of Vinho Verde and that it reminds one of unripe fruit. Others say that the origin "Verde"(green) is explained by the fact that the wine is produced in a region very rich in vegetation and is therefore very green even in winter.
From the 17th Century onwards, exports of "Vinho Verde" to England have become regular. The first wines exported were probably from the Monção area and the transaction was made through the port of Viana de Castelo.
In the 12th Century there was a great incentive to the growing of vines. In the charter granted by D. Afonso Henriques to the men of Bouças (1172), it was declared that the plantation of vines was exempt of any tax for five years and after that period the tax corresponded to the sixth part of the wine harvested.