The Brand Wines Of Portugal
Created in 2010, the Vinhos de Portugal (Wines of Portugal) brand incorporates the main values and differentiating characteristics of our wines, and is the result of a collective effort to see the unquestionable quality of Portuguese wines recognised internationally.
Combining a creative attitude with the immense variety of terroirs, grape varieties and blends, we have over generations produced unique and distinctive wines, adding to the mission of 'making' wine, an 'art' dimension so rare in the 'simple' business world. Because it's all about difference when we talk about Portuguese wines! Difference in terroirs and climatic conditions, difference in the art of making wine and, finally, difference in the character and flavours, which one must learn to appreciate, but which end up conquering us...
A world of difference that you can start discovering here, with us!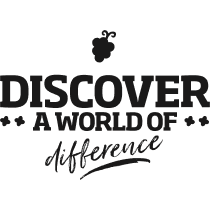 Tasting Rooms Wines Of Portugal
The tastings at the Wines of Portugal Tasting Rooms are held from Monday to Saturday from 11am to 7pm in Lisbon and in Porto
Wine tasting of wines from different regions of the country for individual visitors or groups. In addition to the regular daily wine tasting activity, the Wines of Portugal Tasing Rooms offer a programme of wine events such as the launch of wines and new products, training sessions, workshops and thematic tastings, among others.
Find out more about the tasting rooms