Description of Açores Wine Region
The Azores archipelago, made up of nine islands, is located in the Atlantic Ocean, midway between the European and North American continents.
The maritime influence is evident in the high rainfall and mild temperatures throughout the year. The very poor soils are of volcanic origin.

The Açores wine region is made up of three appellations of origin, Graciosa, Biscoitos (on Ilha Terceira) and Pico. Historically, the vines were established inside corrals, sheltered from the weather by volcanic stone walls that, by releasing the heat accumulated during the day, help to warm the vines at night, also protecting them from the aggressiveness and inclemency of maritime winds.
Photo Gallery of Açores Wine Region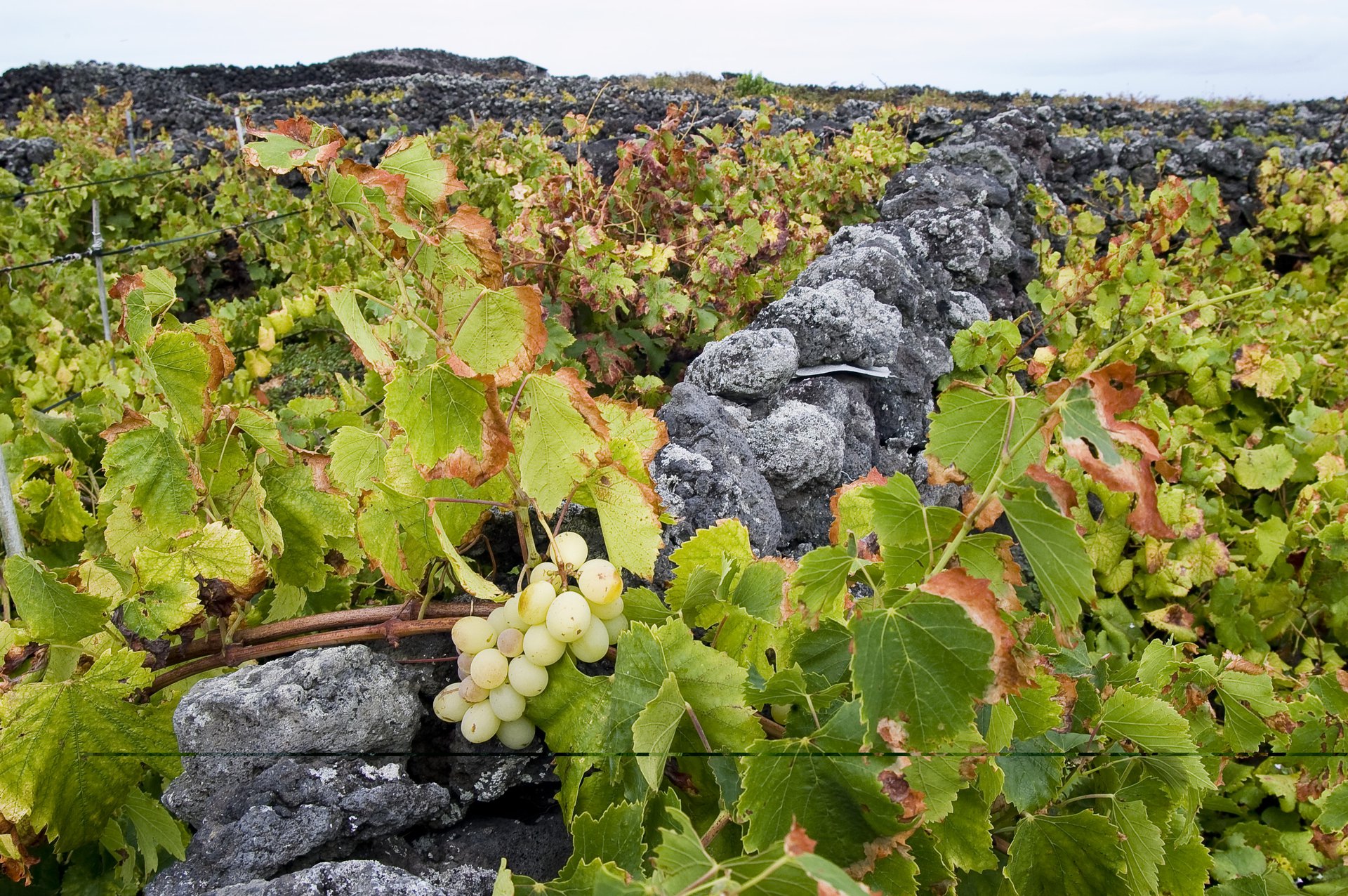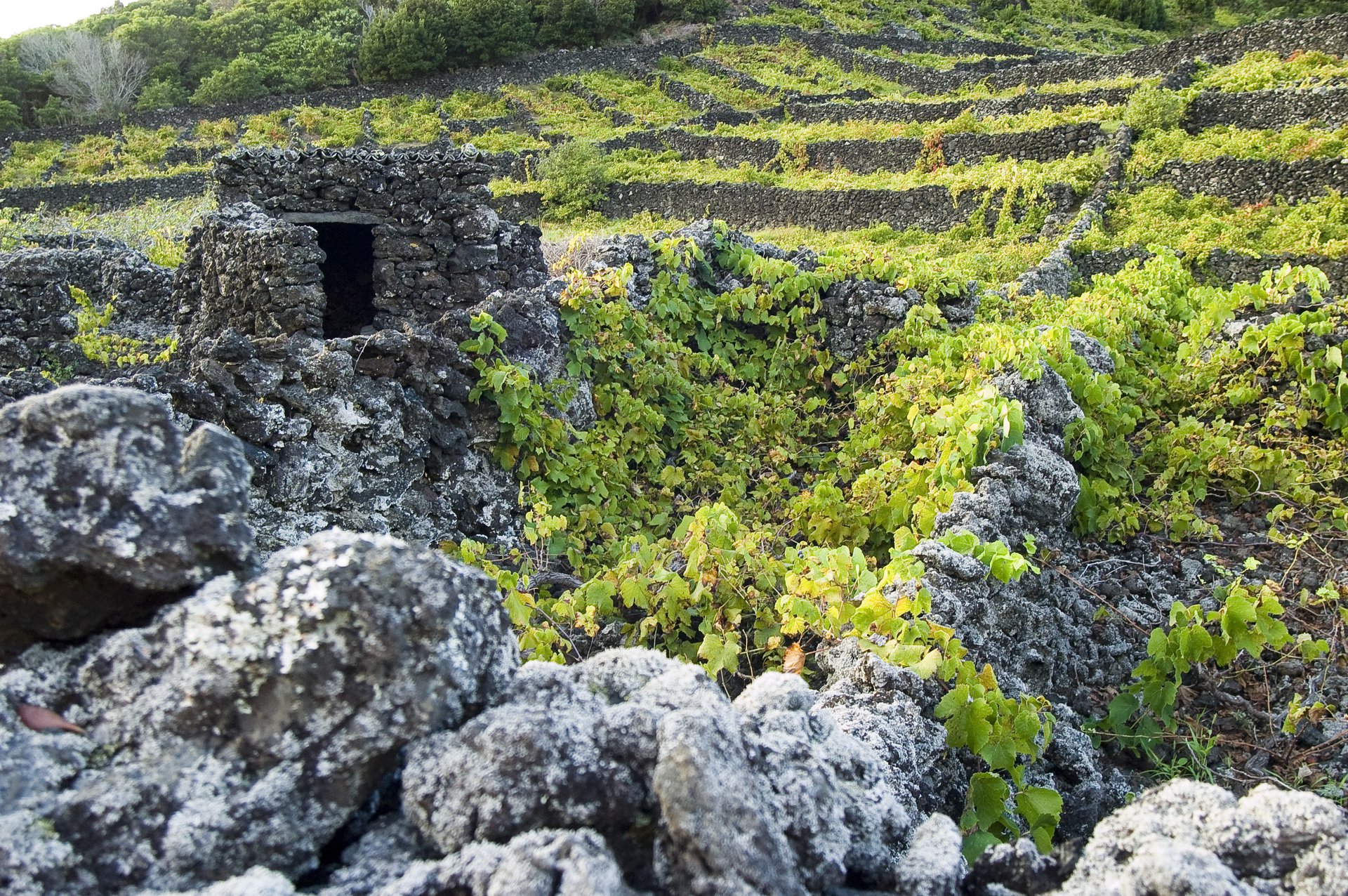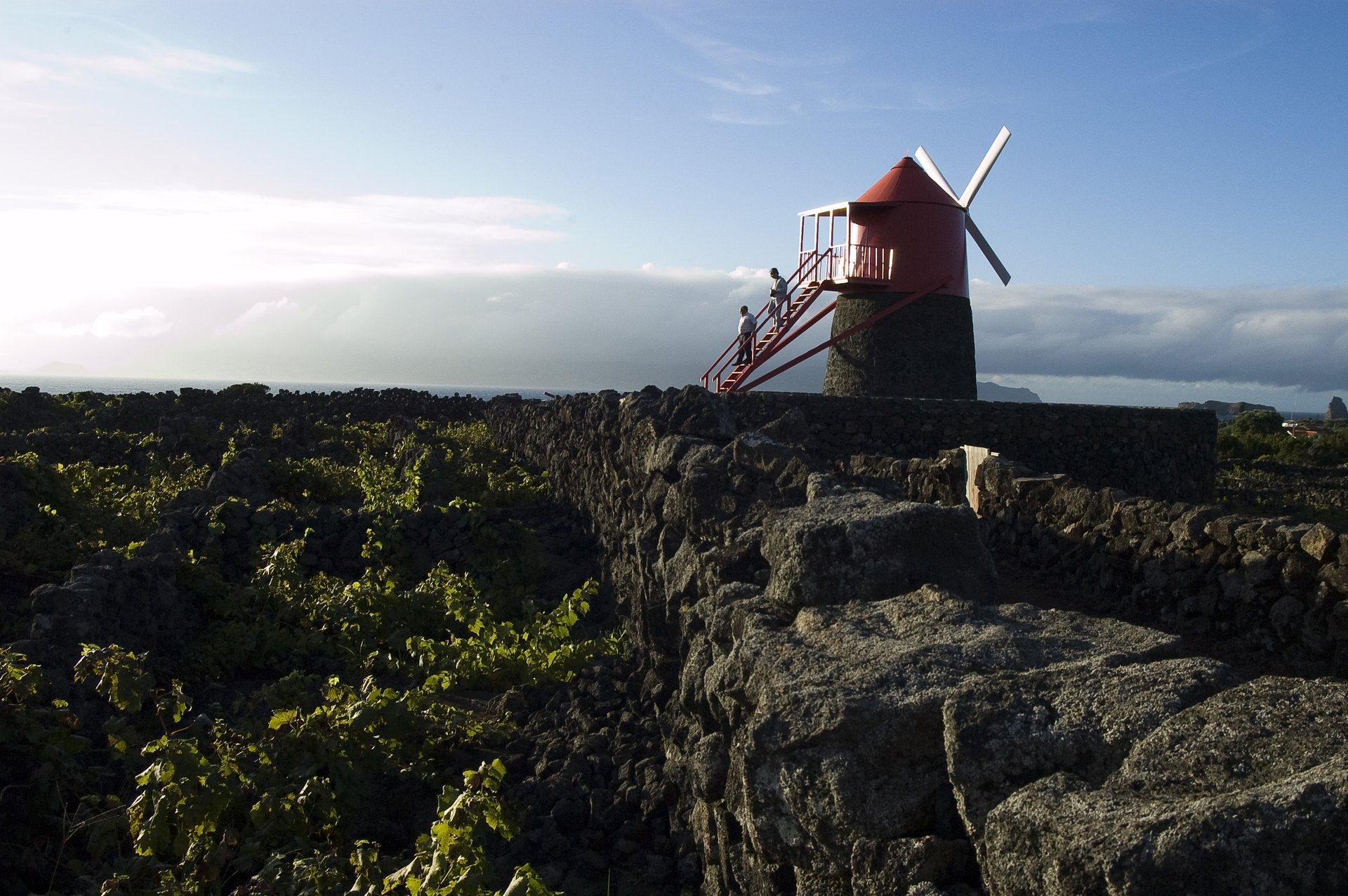 The predominant grape varieties in Graciosa are Arinto, Boal, Fernão Pires, Terrantez and Verdelho. In the denominations of origin of Biscoitos and Pico, the predominant varieties are Arinto, Terrantez and Verdelho. Azorean fortified wines, born in extreme conditions, offer remarkable freshness and acidity.
Culture
The Azores archipelago, discovered in 1427 by Diogo Alves, is made up of nine islands. In mid-1427, the first settlers arrived on the islands and started growing vines.
Verdelho is the most famous and most grown grape variety in the Azores. It is thought to be originally from Sicily or Cyprus and was brought to the Azores by the Franciscan Friars who cultivated it abundantly throughout the islands.
In the 17th and 18th Centuries, the wines produced in the Azores, namely those produced in Pico Island, were exported to Russia and most Northern European countries. After the Russian revolution in 1917, several bottles of Pico Verdelho wine were discovered kept in cellars belonging to the old czars of Russia.