Description of Alentejo's Region
A region of rolling plains, the Alentejo has a relatively smooth and flat landscape that stretches across almost a third of mainland Portugal.
Only Serra de São Mamede, to the north of the denomination, differs from the standard. The soils alternate between schist, clay, marble, granite and limestone, in an unusual diversity. The climate is clearly Mediterranean, hot and dry, with a strong continental influence.
The Alentejo is divided into eight sub-regions, Borba, Évora, Granja-Amareleja, Moura, Portalegre, Redondo, Reguengos and Vidigueira, grouped into three distinct groups. Portalegre is the most original sub-region, with predominantly granite soils, influenced by the freshness of the Serra de São Mamede. The landscape offers numerous plots of old vines, planted on the steep slopes of the mountain, benefiting from a unique microclimate that confers freshness and complexity.
Borba, Évora, Redondo and Reguengos embody the Alentejo identity, a land of balance and harmony, in the right proportion between freshness and fruit, energy and softness. The sub-regions of Granja-Amareleja, Moura and Vidigueira, in the south of the appellation, offer warmer and softer wines, with poor and dry land, where the vines suffer from the harshness of the climate and the poverty of the soils.
Photo Gallery of Alentejo's Wine Region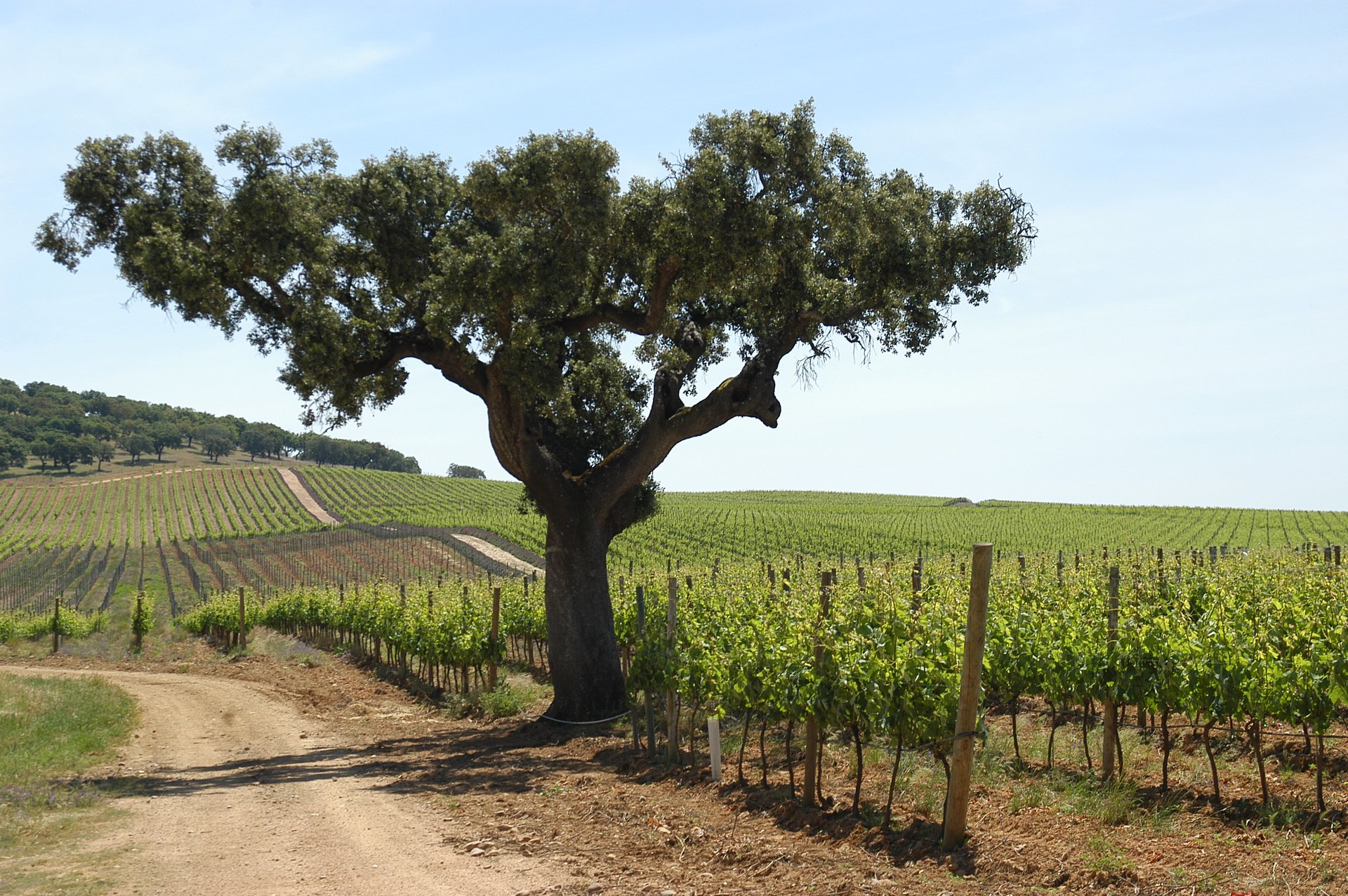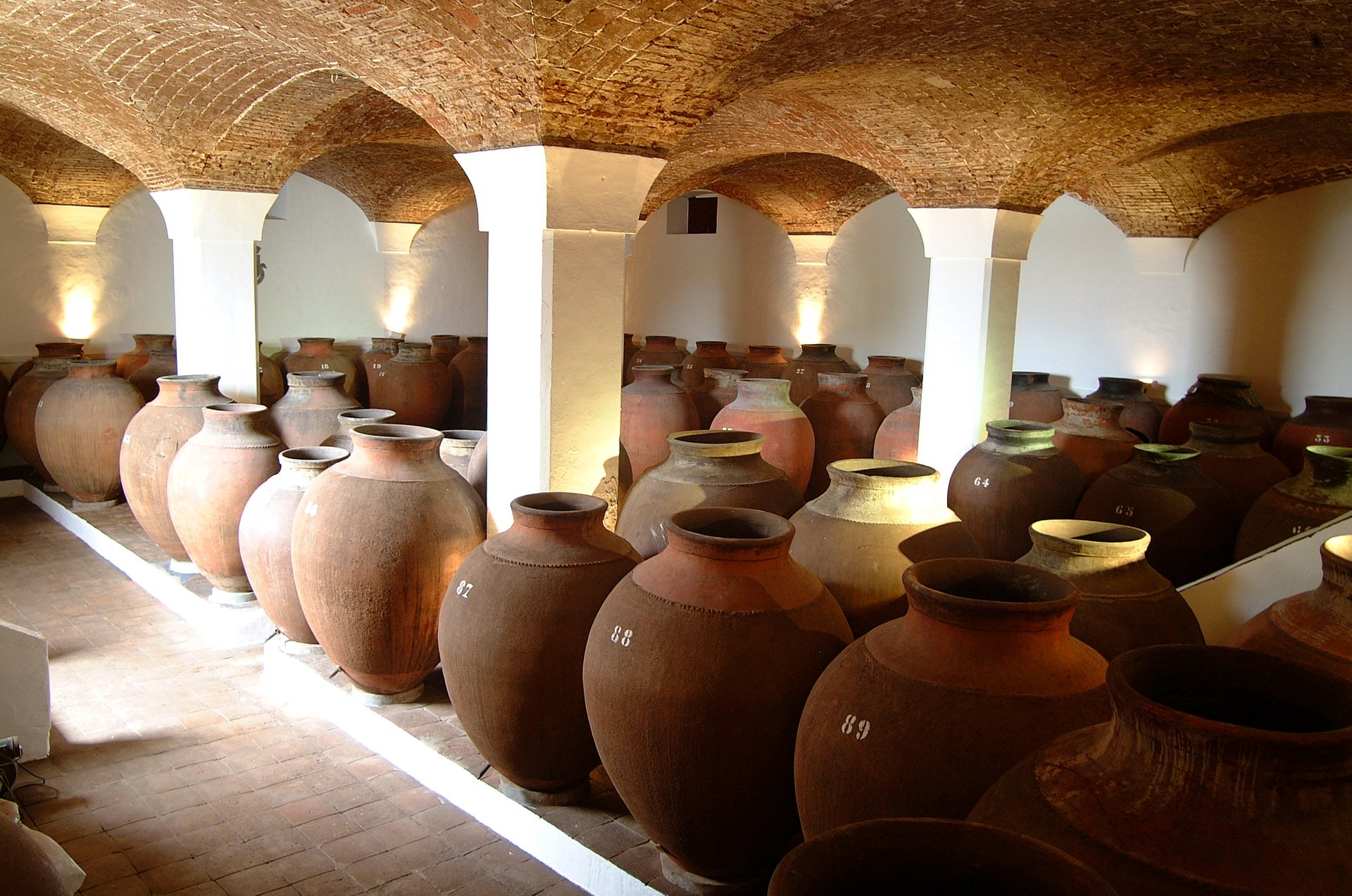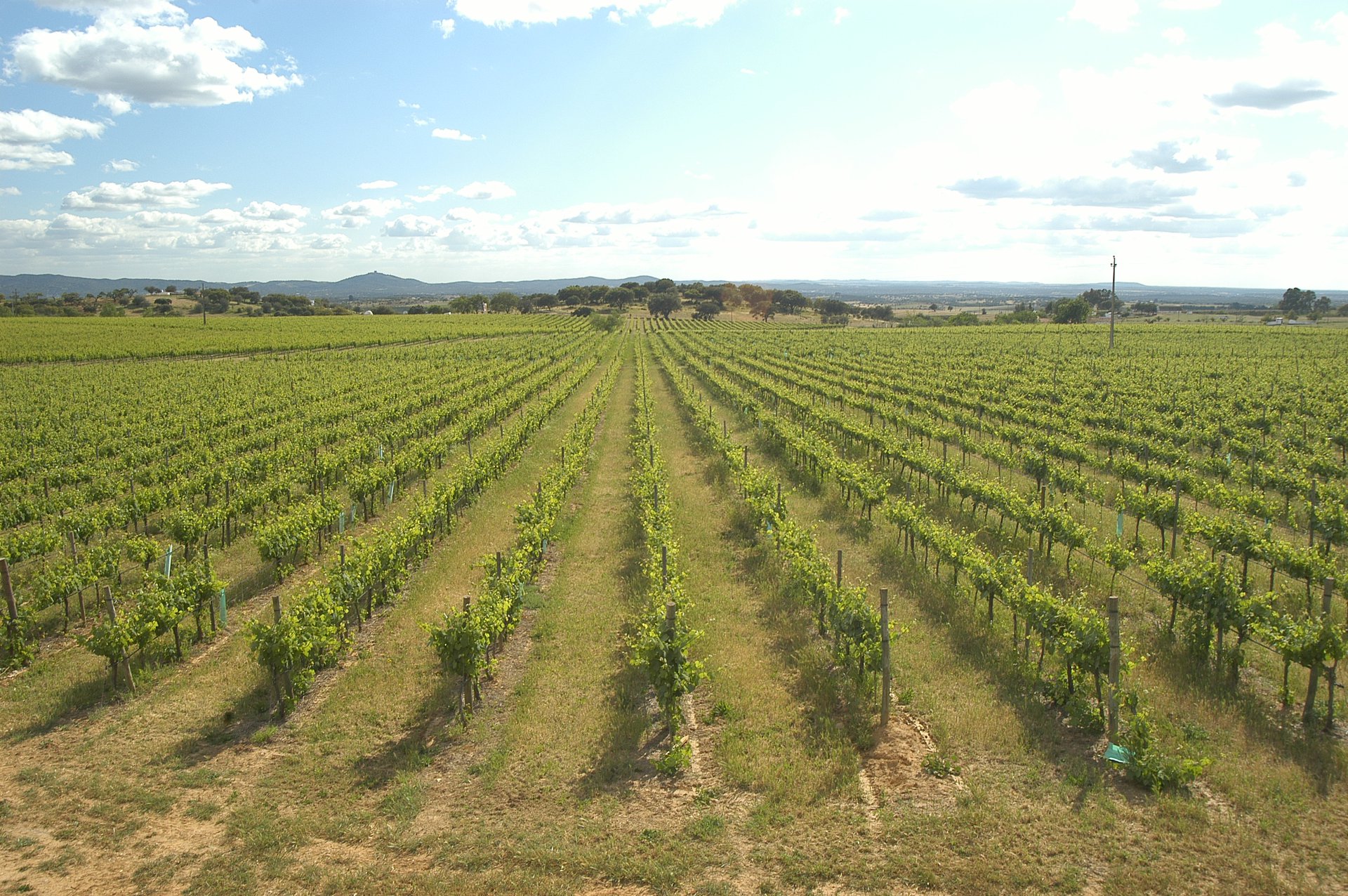 The white varieties include Antão Vaz, Arinto and Roupeiro, as well as the now underrated Diagalves, Manteúdo, Perrum and Rabo de Ovelha. The red varieties are Alfrocheiro, Alicante Bouschet, Aragonez, Castelão and Trincadeira, as well as the underrated Moreto, Tinta Caiada and Tinta Grossa.
Culture
The Roman presence in Alentejo contributed to the implantation of the vine in several areas of the region. After the foundation of Beja, between 31 and 27 BC, there was a great increase in vine growing. Pieces of earthenware jars, grape seeds and a granite wine press have been found near the Vidigueira area.
After the expulsion of the Moors from the Alentejo, the royal power and the religious orders encouraged vitiviniculture. The population was forced to cultivate the land with vines and, after three, four or five years from planting, they were obliged to give a certain amount of their harvest. In 1221, D.Afonso Henriques determined that the grapes and wine produced would be the property of the Sé de Évora.